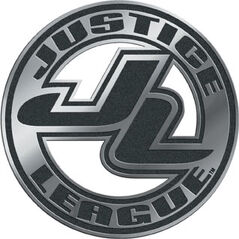 Note: This is no longer a section of the UPC. It was disbanded and later revived into Section XVII: Justice League.
This section is mainly comprised of members of the Justice League from the Challenge of the Superfriends Era.
Section VIII: Justice League was one of the Founding Sections and was one of the Original Sections, which is how it got the number eight. When they received the emissaries with their proposition of creating a Universal Protection Council and Committee, the Justice League had a vote, which was unanimous: they should join the other groups and various associations in creating this organization. This section originally had 5 members: Superman, President. Aquaman, Vice President. Batman, Secretary. Flash Gordon, Treasurer. Wonder Woman, Member. A while afterwards, Wonder Woman became Presidency Assistant, Robin was added, and then Green Lantern. Black Vulcan followed soon after. However, it wasn't until recently that the final two members of the Justice League, Apache Chief and Samurai, were also added to the section. Green Lantern was a backup after Robin was added, and Black Vulcan took his place afterward. There is no current backup.
This section contributes to the Superhero Army. The official weapon of this section is Superpowers.
Members List:
Edit
Superman
(President)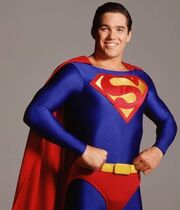 Aquaman (Vice President)
Batman (Secretary)
Flash Gordon (Treasurer)
Wonder Woman (PA)
Robin
Green Lantern (Former Backup)
Black Vulcan (Former Backup)
Apache Chief
Samurai